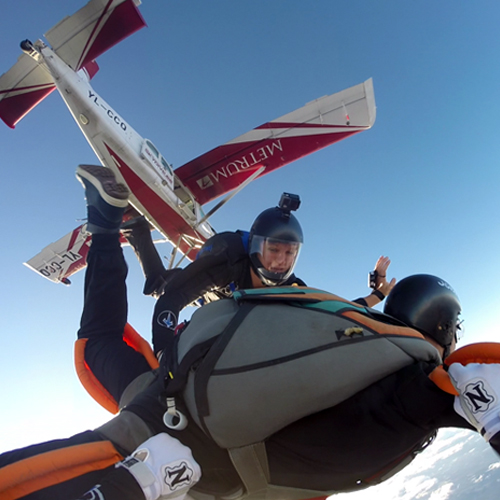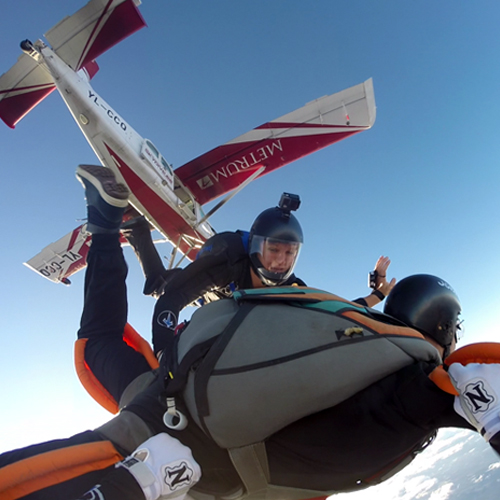 AFF 7 jumps
1099.00 €
The AFF course is an intensive course where already the first jump takes place in freefall from an altitude of 4 km. The student jumps out of the plane and opens the parachute independently, but two instructors accompany the student in freefall for safety. After passing 7 jumps (levels) of an AFF course, the student has the right to jump solo. We recommend the AFF course as a gift to those who might have a serious interest in the sport of skydiving, a love for (extreme) sports and who are reasonably fit.
The jumper must be at least 15 years old. For persons under 18, a written permission from the parent or a guardian is required. The recipient's health must be in order. In case of doubts, please contact us.
A gift card is valid for three years after issue. The theory course must be passed before the expiration date of the card. Theory courses take place between May and August. The recipient can register for the course on our website, using the AFF registrastion form.